A
friend
back in the day, taught me how to make these pizza muffins and I've been making them ever since.
So here's the process:
Brown a pound of ground beef, or ground turkey in this case.
While the meat is browning, spread your rolls out and then put them into a muffin tin.
Then bake at 375 degrees for 9 minutes.
While the rolls are cooking and the meat is done, add some pizza sauce, as much or as little as you like. We also added some pizza seasoning and basil. You know, whatever you feel like adding:)
(We use to use pizza sauce, but now we just use spaghetti sauce.)
Then when the rolls have baked for 9 minutes, pull them out and use a spoon to press the sides back a little so that you have more room to put your meat.
Fill each muffin with the sauced and seasoned meat.
Added some cheedar or mozzarella cheese and then bake for another 3-5 mintues.
So there they are. Very simple! Now that's the basic recipe, but feel free to get creative. Add all sorts of fixin's! It would be great to make a Supreme pizza muffin! We have even made stroganoff muffins!
Enjoy! These yummies are linked up at: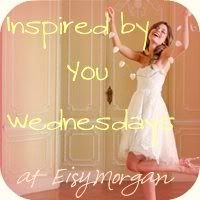 http://www.soyouthinkyourecrafty.com/